We are happy to reveal the detection capabilities of our patented drone-based V2Mag magnetic gradiometer system in relation to small UXO and landmines found in modern and recent war zones.
A selection of UXO and landmines ("targets") with ferrous contents of ∼0-2.5kg was laid out in an area covering 120 x 20m.

All of the ferrous targets were found and hence documents the strong capability of the V2Mag system for detecting various kinds of small UXO and landmines despite a small ferrous content. The ability of theV2Mag to fly close to ground level (<0.5m terrain following if needed) further enhances its potential usein pre-clearance scanning and post-clearance scanning of former war zones, even in complex terrains.
Check out the full report in detail here.

Feel free to contact us here, or send us an email at info@umagsolutions.com for further details.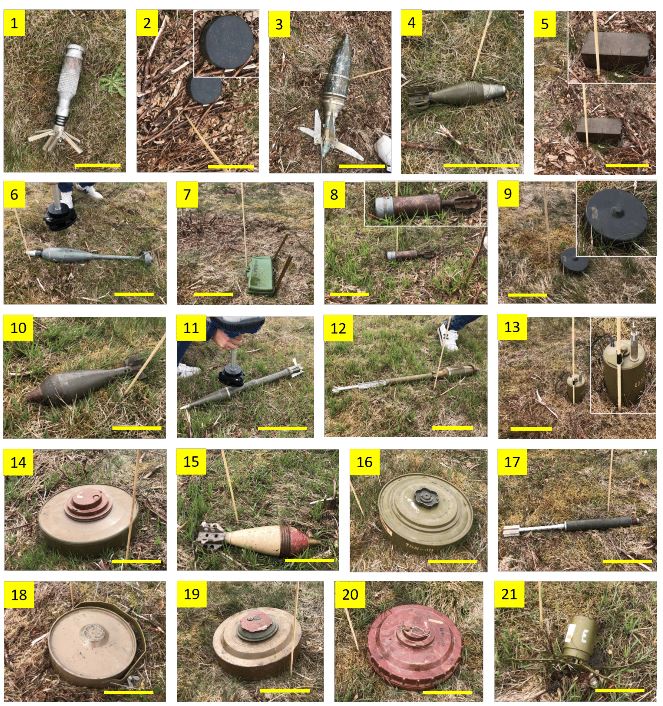 ---