High-quality drone magnetic surveys.
every time.
Using our patented, in-house developed surveying solutions, we routinely deliver state-of-the-art drone magnetic data for leading companies in the offshore, geotechnical, and surveying industries. Through experience, expertise, and custom-made surveying systems, we provide decision-makers with world-class consulting, planning, surveying, and data processing services – every time.
UMag Solutions – providing actionable data, suitable for any decision maker, since 2018.
How Our Services
can help you
With our high-quality survey solutions, we can go deeper and farther than has ever been possible before.
Drone Magnetic Surveying
Gradiometer data with unprecedented low noise levels of 0.015nT and centimetre-level positioning accuracy
Archaeology
Dense data coverage and close terrain following, in any terrain.
Preliminary Site Investigation
Rapid magnetic scanning of buried structures and subsea power cables or  anywhere within 3km of shore
Autonomous Surface Mapping
Plan your operations based on combined magnetic and surface information, and use our precise 3D models to assess any site directly from your office
Orthophotography
Vertical image mosaic and georeferenced orthoimages using drone photogrammetry.
Topography
Digital Surface- and Elevation Modeling, Structure Imaging, and Georeferencing through LiDAR and/or photogrammetry.
Nearshore Bathymetry
Seamless topographic/bathymetric maps available through combination of USV and drone methods.
Statements from our
clients and collaborators
Laurent Jaunet
Project Manager / Operations Manager at Fugro
"

UMagS

 

has provided us with high quality magnetometer dataset of the intertidal area.

 

All operations have been delivered with a high level of professionalism and in a safe manner.

"
Clemens Kirchner
Operations Manager, Boskalis Hirdes

"Works completed quicker than estimated, taking advantage of the weather windows. It was noted by the Hirdes technical specialists, that the acquired data quality was very high.

"
Michael Geoghegan
Head of Geophysics, Ondine Ltd. Ireland.

"

I was very impressed by the equipment and the way you guys carried out the job in Northern Ireland.

"
Tim Marples
Manager of Marine Geophysics, Wessex Archaeology

"The gradiometer data we assessed for Archaeological purposes over the intertidal zone was impressive. Exhibiting significantly less environmental and systematic noise than I would have expected of total field data with impressive areal coverage that would have been physically unattainable by other than a drone system."
Amprion



"

Umag Solutions has carried out a high-resolution magnetic survey for Amprion along planned cable routes in the German Waddensea. The data quality obtained was excellent and the cooperation in the field was also very good. All environmental aspects have been obeyed during data acquisition. Amprion is very pleased with the results of this survey and considers to continue the relationship with UMag Solutions in the future.

"



Technical UXO Specialist

"UMAG Solutions performed a drone survey on the planned BorWin5 Waddensea cable route in October 2021, as preparation for the ID&C works. The field operation was observed to have been executed in a safe and efficient manner. UMAG completed the scope of work on time delivering high quality Mag Gradient data from their "V2MAG" gradiometer system. The acquired data was of good quality and the resulting processed data was delivered to us in a timely manner."

We have completed commercial drone magnetic surveys across most of northern Europe; from rocky shores in Orkney to wide tidal flats in northern Germany. In addition, our pilots have actively planned and conducted multiple complex magnetic surveys across Europe, Iceland and Greenland.
OUR ANNOUNCEMENTS
Latest
News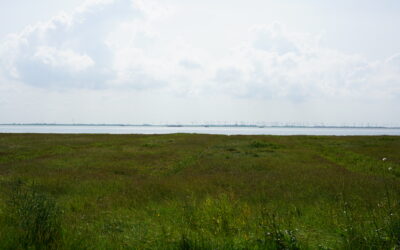 Do you need world class UXO magnetic data without false positives, inconsistent data coverage or high system noise? Do you need it in areas that are difficult or dangerous to access by traditional...
read more
We routinely solve problems in a multitude of different scenarios.
Let us discuss how to solve yours.