Your premier destination for Drone Magnetic Solutions
and
Drone Magnetic Services
At UMAG, we are experts in Drone Magnetics. 
Leveraging our extensive knowledge in Magnetism, Drone Technology, and innovative Hardware-Software Development, we provide cutting-edge turnkey Drone Magnetic Solutions and Drone Magnetic Services worldwide.
Our proprietary technology positions us at the forefront in addressing the global threat posed by Unexploded Ordnance, land- and naval mines.
V2Mag
™
Turnkey Drone Magnetic Mine Detection Solution
We provide turnkey solutions for drone magnetic mine detection, custom-tailored to the specific requirements of military, NGO, and commercial clients.
Our cutting-edge V2Mag™ solution sets the standard for sensitivity, accuracy, and validation in the drone market for both onshore and offshore mine detection operations.
The V2Mag™ solution is complemented by our fully integrated UMAG Ground Control Station and advanced UMAGMission™ software, ensuring user-friendliness through automatic data processing, visualization, and computer-assisted target analysis.
We offer the V2Mag™ solution in conjunction with the Acecore NOA drone platform. Together, this comprehensive turnkey solution delivers a weatherproof drone magnetic mine detection capability that can be deployed in any terrain, whether onshore or several kilometers offshore.
In addition to our technology, we provide comprehensive training programs to equip our clients with the necessary skills to operate our systems effectively and safely. We also offer online and on-site support, maintenance services, and top-tier magnetic consultancy services.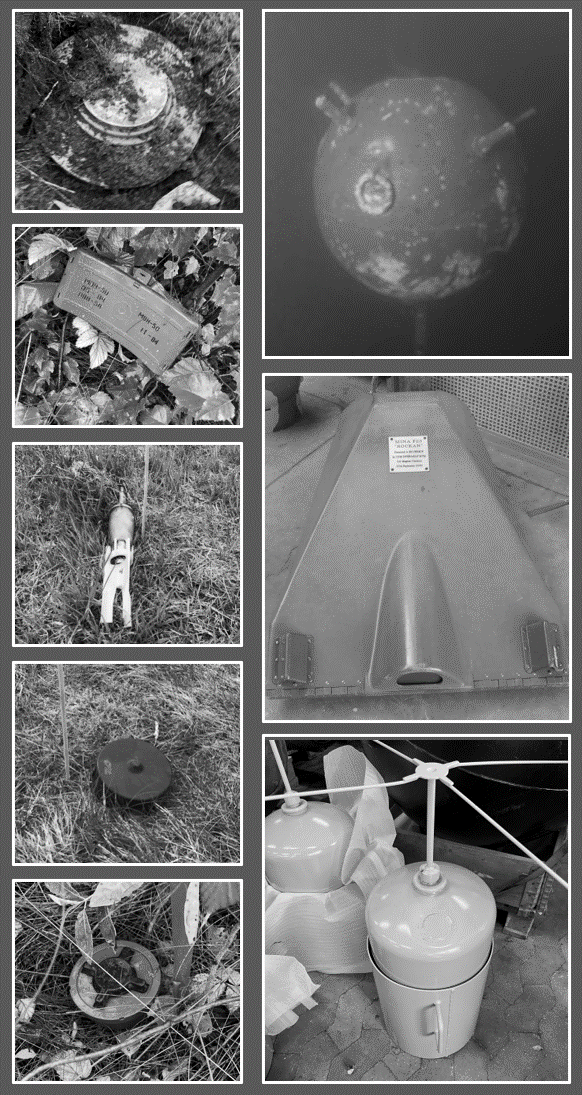 ● STANAG compliant and validated technology for both onshore and offshore demining applications (Download reports)
● Operational flexibility and efficiency, even in strong winds and heavy rain
● The highest sensitivity on the market enables the detection of minuscule magnetic signals from small targets, hidden in dense vegetation, or deep targets offshore.
● Real-time and automatic data processing and display
● Computer-assisted target analysis (including depth to target)
● Minimum human risk
● Layman applicable
Get in touch (info@umagsolutions.com) for live demonstrations of the V2Mag™ solution.
WorldWide DRONE MAGNETIC SERVICES
With hundreds of commercial flight hours in over 15 countries across northern Europe, our drone magnetic surveying expertise covers a wide range of landscapes, from North Sea tidal flats to rugged Scottish shores, Scandinavian and Alpine mountains, busy industrial harbors, and scorching Portuguese summers. In short, regardless of the project's scale, location, or terrain, our adaptable team and cutting-edge in-house developed hardware-software solutions can always deliver.
Our stringent safety and environmental practices have maintained an accident-free operational history, and our extensive experience ensures strict compliance with local and national regulations.
We provide end-to-end services, including detailed risk assessment and project execution planning, drone magnetic gradiometry data collection, day-to-day reporting, advanced data processing and target analysis, and final reporting, including the delivery of an Oasis Montaj project.
Unexploded Ordnance and Landmines
World-class data in any terrain and anywhere within 3 km from shore. Download our reports that document our extreme detection and target positioning capabilities of UXO, land mines and naval mines: Download here.
Dense data coverage and close terrain following, in any terrain.
Preliminary Site Investigation
Rapid magnetic scanning of buried structures and subsea power cables anywhere within 3 km of shore.
● Survey team with extensive surveying experience in challenging environments
● Minimum human risk and environmental impact
● World-class magnetic gradiometry data with unprecedented low noise levels of 0.015nT and centimetre-level positioning accuracy
● End-to-end service, from detailed planning and comprehensive risk assessment to surveying, advanced data processing, target analysis and reporting
● Any onshore terrain and up to 4 km offshore
● Confident detection of 50 kg-ferrous content targets at 10 m water depth
WHAT DO OUR CUSTOMERS SAY?
Laurent Jaunet
Project Manager / Operations Manager at Fugro
"

UMAG

 

has provided us with high quality magnetometer dataset of the intertidal area.

 

All operations have been delivered with a high level of professionalism and in a safe manner.

"
Clemens Kirchner
Operations Manager, Boskalis Hirdes

"Works completed quicker than estimated, taking advantage of the weather windows. It was noted by the Hirdes technical specialists, that the acquired data quality was very high.

"
Michael Geoghegan
Head of Geophysics, Ondine Ltd. Ireland.

"

I was very impressed by the equipment and the way you guys carried out the job in Northern Ireland.

"
Tim Marples
Manager of Marine Geophysics, Wessex Archaeology

"The gradiometer data we assessed for Archaeological purposes over the intertidal zone was impressive. Exhibiting significantly less environmental and systematic noise than I would have expected of total field data with impressive areal coverage that would have been physically unattainable by other than a drone system."
Amprion



"

UMAG Solutions has carried out a high-resolution magnetic survey for Amprion along planned cable routes in the German Waddensea. The data quality obtained was excellent and the cooperation in the field was also very good. All environmental aspects have been obeyed during data acquisition. Amprion is very pleased with the results of this survey and considers to continue the relationship with UMAG Solutions in the future.

"



Technical UXO Specialist

"UMAG Solutions performed a drone survey on the planned BorWin5 Waddensea cable route in October 2021, as preparation for the ID&C works. The field operation was observed to have been executed in a safe and efficient manner. UMAG completed the scope of work on time delivering high quality Mag Gradient data from their "V2MAG" gradiometer system. The acquired data was of good quality and the resulting processed data was delivered to us in a timely manner."