UMAG Solutions is a High-Tech company founded in Copenhagen in 2018. Our trade is drone magnetic solutions and services, using in-house developed survey systems and software solutions.
At UMAG, we strongly believe in high quality in everything we do. Research & Development is in our DNA, and we aim to always push the technological and operational boundaries for what is possible. We continuously strive to improve and optimize our solutions at all levels, from systems, to planning and reporting, and we take pride in the safe, responsible, and timely completion of every project.
Our vision is clear. We want to set the standards for high-quality drone magnetic solutions and services, whether it be for detection of UXO kilometres offshore, across complex tidal flats, or in magnetically noisy harbors, or small anti-personnel mines and ammunition on land. We aim to go farther, go deeper, go smaller.
Reliable, consistent and everywhere accessible magnetic data are essential for an efficient and safe removal of surface and sub-surface UXO, land- and naval mines in former and ongoing war zones. At UMAG, we want to provide the highest quality drone magnetic solutions and services – every time, enabling a more sustainable and safer future – faster!
At UMAG, we develop our solutions in-house to fit the need for any kind of job, using only high-end scalar magnetometers from trusted suppliers.
V2Mag
Our top-of-the-line system, designed specifically for ultra-precise detection of UXO, and with a commercial track record dating back to 2019. With an unprecedented system noise level of 0.015nT peak-to-peak, centimetre-level positioning, and double-sensor gradiometry setup, the V2Mag is sensitive to the smallest landmines and the deepest buried UXO. The system has a proven detection range well beyond 10m for 50kg ferrous objects, and is routinely deployed for commercial UXO surveys of up to 3km from shore.
F1Mag
Our high-speed single-sensor system, designed for efficient reconnaissance surveys, preliminary site investigation surveys, or mineral exploration surveys at sub-regional scale.
XMag
Our soon-to-come, patented, full-gradient system, designed to provide vertical as well as along- and across-track gradients in km-scale surveys. The XMag is suitable for multi-gradient mineral exploration in medium-grade terrain or UXO surveys in open nearshore conditions.
Vast experience in various fields
Management Team
Our Management Team sets the direction for UMAG Solutions and is responsible for day-to-day management.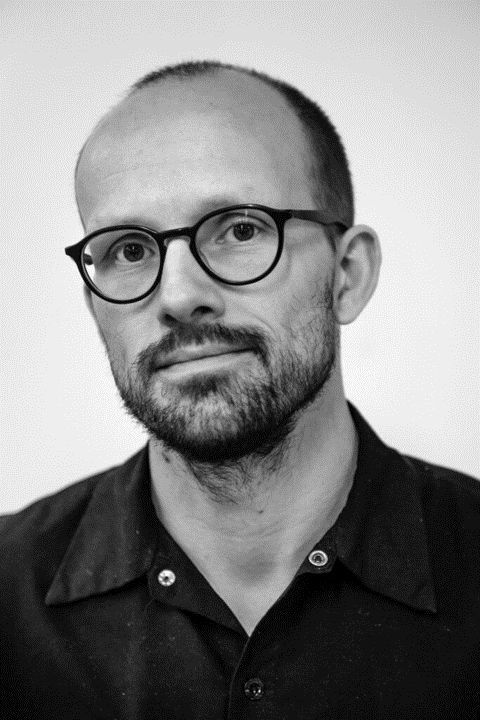 Arne Døssing Andreasen
Chief Executive officer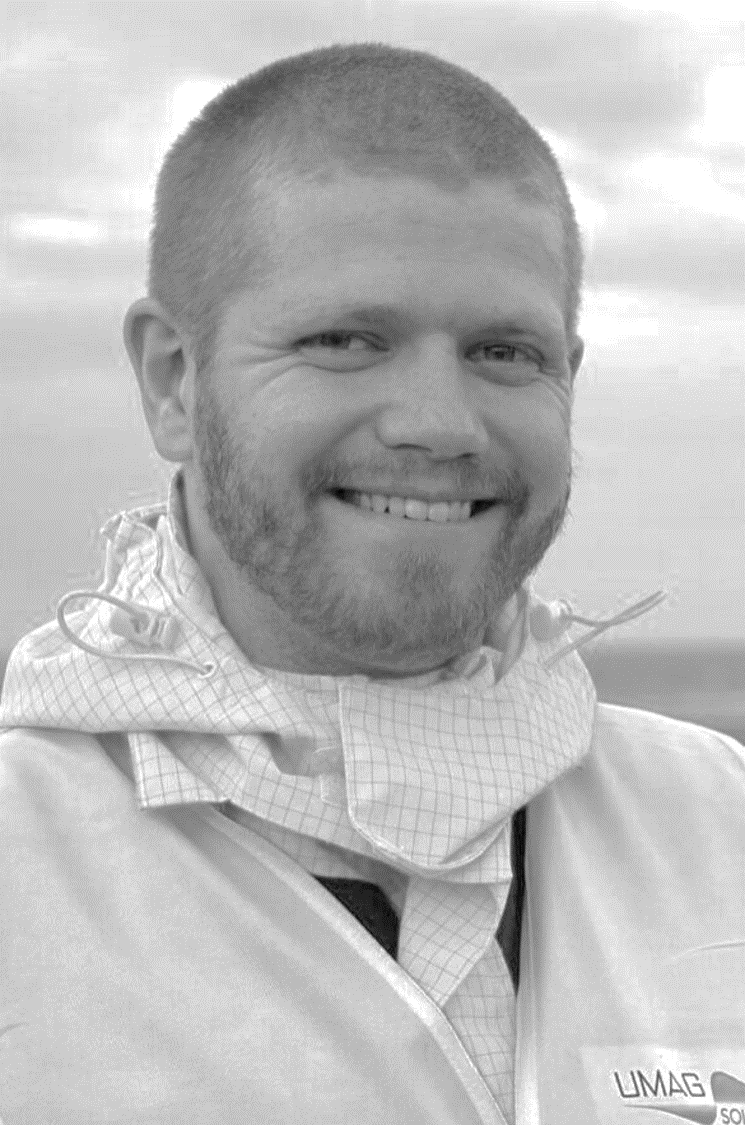 Mick Emil Kolster
Chief Geophysicist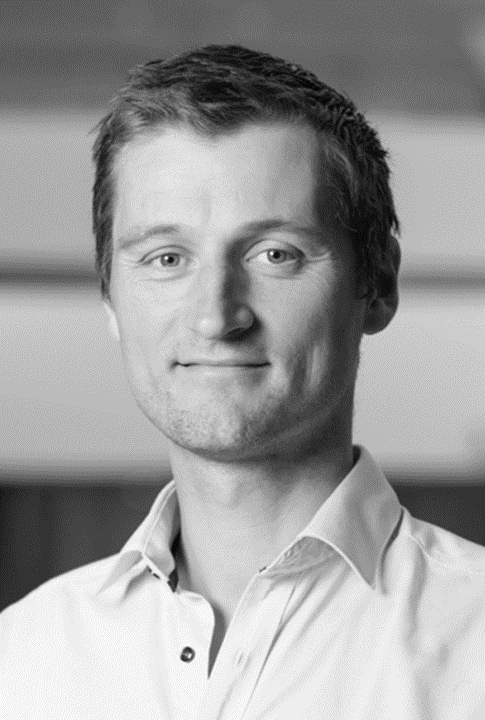 LASSE Nørbye Døssing
Head of Business Dev.
EDUARDO L.S. da Silva
Chief Engineer
Chief Executive Officer
Arne Døssing Andreasen

PhD Solid-Earth Geophysics, CEL™
Arne holds +15 years of experience in airborne gravity and magnetics, and has been working specifically with drone magnetics and drone systems development since 2015. He has been in charge of several large drone magnetic technology projects at DTU Space, and has authored a number of peer-reviewed papers (link) within geophysics, drone systems design and magnetic applications within UXO, landmines, archaeology and minerals.
Chief Geophysicist

Mick Emil Kolster

PhD Geophysics
Mick holds a PhD in Geophysics and is our specilist in drone magnetics and UXO detection algorithms. He has authored a number of peer-reviewed research articles on advanced UXO detection algorithms (link). Mick is a seasoned surveyor with over a year of cumulative survey time logged, and has extensive experience from all operational phases, including planning, risk assessment and mitigation, execution, data processing, and reporting. He is also an experienced drone pilot, with hundreds of flight hours logged across more than ten countries.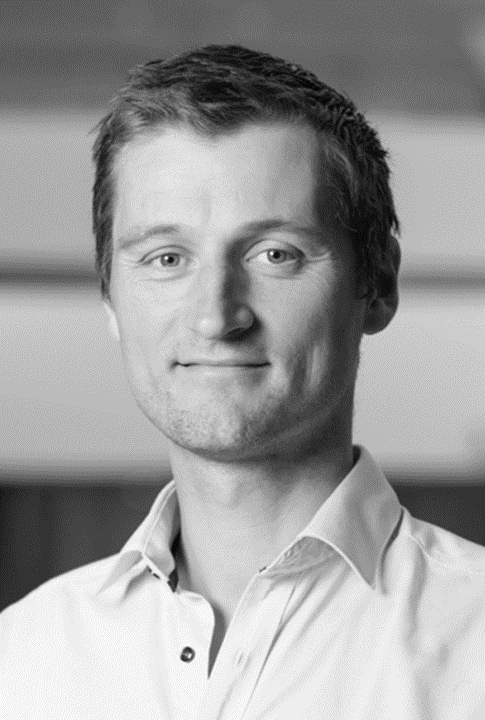 Business Development, Head of Finance
Lasse Nørbye Døssing
PhD Geology, CEL™.
Originally educated in the natural sciences. Since 2014, Lasse has focused on innovation, strategy, management and commercialization. He is entrepreneurial and is motivated by scouting for and learning new cutting-edge technologies. He translates technologies into business opportunities through innovation.
Chief Engineer
Eduardo L.S. da Silva
MSc Aerospace & Mechanical Engineering 
Eduardo has a strong background in flight dynamics, avionics and controls, with R&D experience in both academia and industry.  With a reputation to "make it work", he loves finding new ways to apply drone technology and operate drones in challenging environments, while accommodating new regulations and minimizing risks. Eduardo is a seasoned surveyor and drone pilot with over 200 hours of flight time logged in multiple continents.
Frequently Asked
Questions
Are you open for partnership or collaboration with our company?
UMag Solutions is open to business partnerships or collaboration on R&D projects within our core areas of expertise.
We can e.g. provide the full hardware setup and online state-of-the art data processing in order to ensure that your company can provide the highest data quality to your customers.
Please send an email directly to us at info@umagsolutions.com if you have specific suggestions for partnership or collaboration.
What is the maximum distance at which you can detect UXO?
The maximum detection depth depends on the UXO in question and certain governing properties of the survey area.
For a UXO with 50kg ferrous content placed in sand (e.g., intertidal flat or seabed) we routinely demonstrate detection at 10m altitude (between top of objects and sensor).
What is the maximum distance from shore at which you can provide magnetic UXO surveys?
The maximum distance is the lowest of:
The distance at which the water depth exceeds the maximum detection altitude
3km from the coast
Do you use the same magnetic measurement system for all magnetic surveys (UXO, Geotechnical, Natural Resource Exploration, Archaeology)?
No – we have several different in-house developed survey solutions. The system used for a given task will depend on its specifics, as we have different systems which are uniquely tailored to different applications.
For example, UXO detection at large depths, landmine detection, and archaeology surveys,  are typically carried out using our patented V2Mag system, while natural resource and geotechnical surveys are typically carried out through our F1Mag or patented XMag systems.